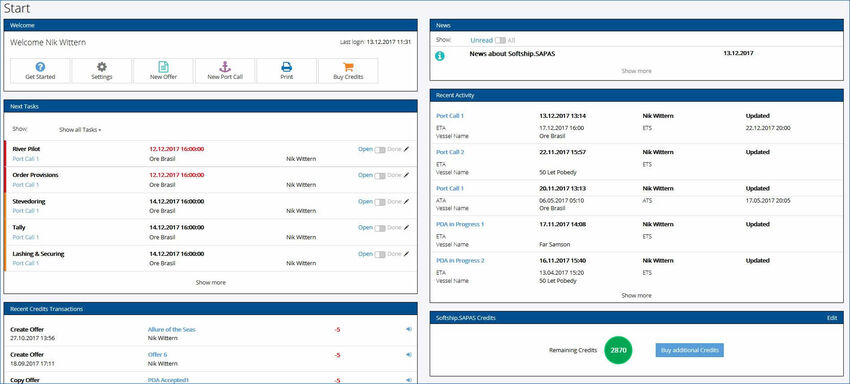 Built-in flexibility
Softship.SAPAS is accessed from any internet enabled device over a standard web-browser.
Our pay-as-you-go format ensures you only pay for what you use. There are no signing-on fees or upfront investment.
You register online via a simple process and then authorise any number of your staff to join you in the Softship.SAPAS environment with no further charge.
Because we recognise that each agent has different requirements, Softship.SAPAS gives you the option of customising each section so that each screen contains the information you require in the format of your choosing.