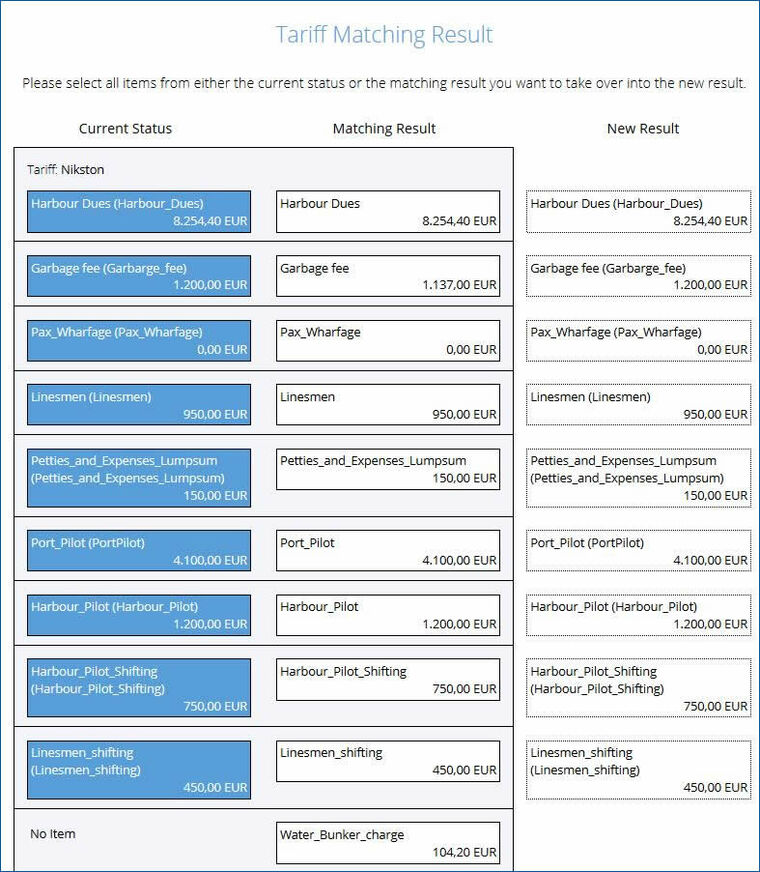 Charges can be added in any currency and the final tariff calculated in your chosen currency. Items can be applied to the tariff as a single lumpsum; as an amount per tonne, per TEU, per metre length or other measure; or as a more complex calculation.
For example, you may create formulae containing sub-results from your other cost items together with information from your MasterData.
Any number of tariffs - simple or complex - can be registered in Softship.SAPAS and large tariff tables containing rates for various cargo types can also be maintained and used as a look-up facility to auto-populate your tariff calculation.
Once the tariffs are registered they will be automatically "looked-up" for each offer you create. This reduces the workload required to prepare offers and increases accuracy.
An accurate offer is one of the most important criteria used by owners to award a port call.