Softship.Operations simplifies your vessel scheduling and port call management. It closely monitors the progress of each voyage and simulates a variety of scenarios to enhance reliability when a vessel deviates from its planned schedule.
It provides automated alerts to highlight incidents and discrepancies during the voyage or port call for more flexible, efficient and cost-effective management of fleet and port call operations.

Plan your schedules across all services and link them in simulations to determine the best service network layout. Execute released schedules and manage day-to-day changes using optimisation simulations.
Automated vessel report uploads for arrival, departure and noon reports perform updates to the current schedules with latest changes. Impact simulations can be performed to measure the effects of rotation changes, inducement calls, vessel maintenance, etc.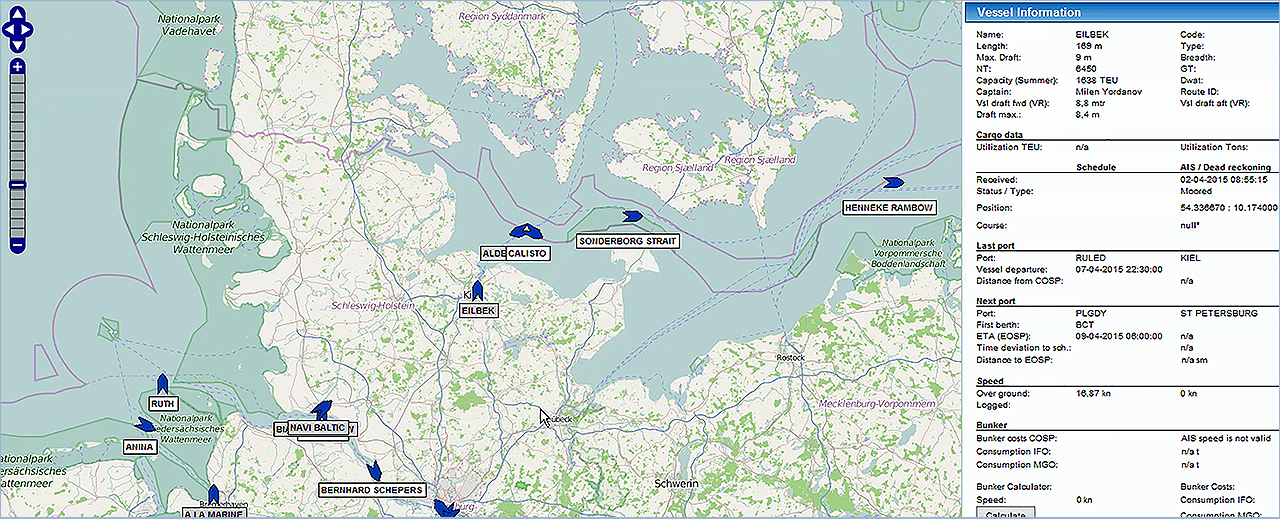 Comparisons between planned and executed schedules can be run and variances can be monitored to prove schedule allegiance. Contract or charter party KPIs can also be monitored to address operations claims.
Using third party AIS feeds, Sea Map visualises vessel positions and blends them with useful information based on AIS data (weather, swell, currents, heading, etc.) and your own data within the system, for complete visibility.
Bunker inventories and forecasted consumption of all bunker types are visualised in the Bunker Planning screen. Bunker orders can be executed based on tariffs and actual consumption monitored and forecasted in current schedules and related simulations.
Vessel capacity and utilisation is visualised based on booking engine quantities. Vessel swaps and mass cargo rolling is supported using simple drag & drop operations, with all related booking and documentation tasks resulting from such changes performed automatically in the background.

Port Agents use the Softship.SOF to report in real-time the Statement of Facts (SOF) all vessel activities and incidents during a port stay, making sure any unplanned events are visible to the operations manager and ensuring you are always in control.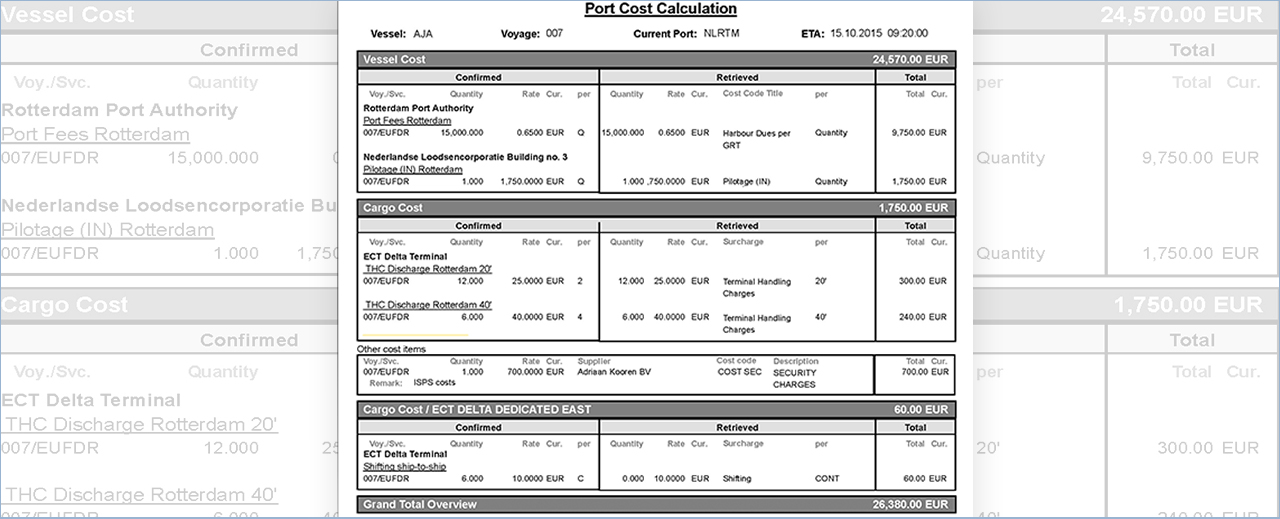 A calculation of the port call costs and preliminary estimate of the port call result can be retrieved, using all cargo and vessel related cost tariffs and blending them with the actual quantities handled during the port stay. An instant preliminary Disbursements Account is produced to eliminate delays.